So, I finally have some time, and I remember there being a request for this wonderful album, but I forget by whom. The Cansecos were played in my car during Canadian music week, though I never got around to posting it on here.
They hail from Toronto and as far as I know, this album dropped in 2002 is their only offering. I heard somewhere that they have a follow-up due for release sometime this year, but I don't know how accurate those rumours are. It's damn difficult to find now, so I hope you like it.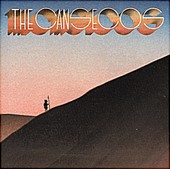 Track List:
1. Are You Lonesome Tonight?
2. In Bloom
3. Faster Than You Go
4. The Shore
5. This Small Disaster
6. This Girl and This Boy
7. What It Was You Said
8. Common State of Being
9. Blue Whale
10. Another Ordinary Day
11. Sawtooth
12. Stop, Breathe, Repeat
You Chose to Sputter On
Kristi, where art thou? Gentleman Reg album coming soon! If you love me, there are some ads there for your convenience.