I'm starting to plow through the demo CD's I've been getting. The first I've got to share with you is the debut from New York based Lipstik pleasantly entitled
Everything is Good
. Upon reading the title, I was reminded of the fictional Simpsons band 'Hooray for Everything,' but that says way more about me than them. This album carries the familiar New Yorker feeling of misplaced identity and a need for a place in the world, but has a fresh way of expression. The obvious Tom Petty influences are always a plus, and I love the extreme bitterness of
The Fuck Off
. Plus, the ambition of undertaking an Eagles cover on a debut is something to be admired. Take a listen, drop 'em a line.
Lipstik Home Page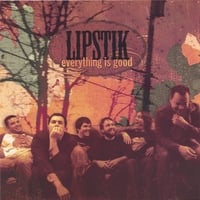 Lipstik - One More Time
Lipstik - The Fuck Off
Lipstik - Lyin' Eyes
Damn the Man! Save the Empire! My homework for you is to re-watch Empire Records and remind yourself that it's the f-ing shiz.
That is all.